O inwestycji
REINO IO Bielsko-Biała is situated in Mazańcowice, 1.8 km north of the S1 Expressway, part of the S1/S69 bypass surrounding Bielsko-Biała and providing access to city center within a 10-minute drive.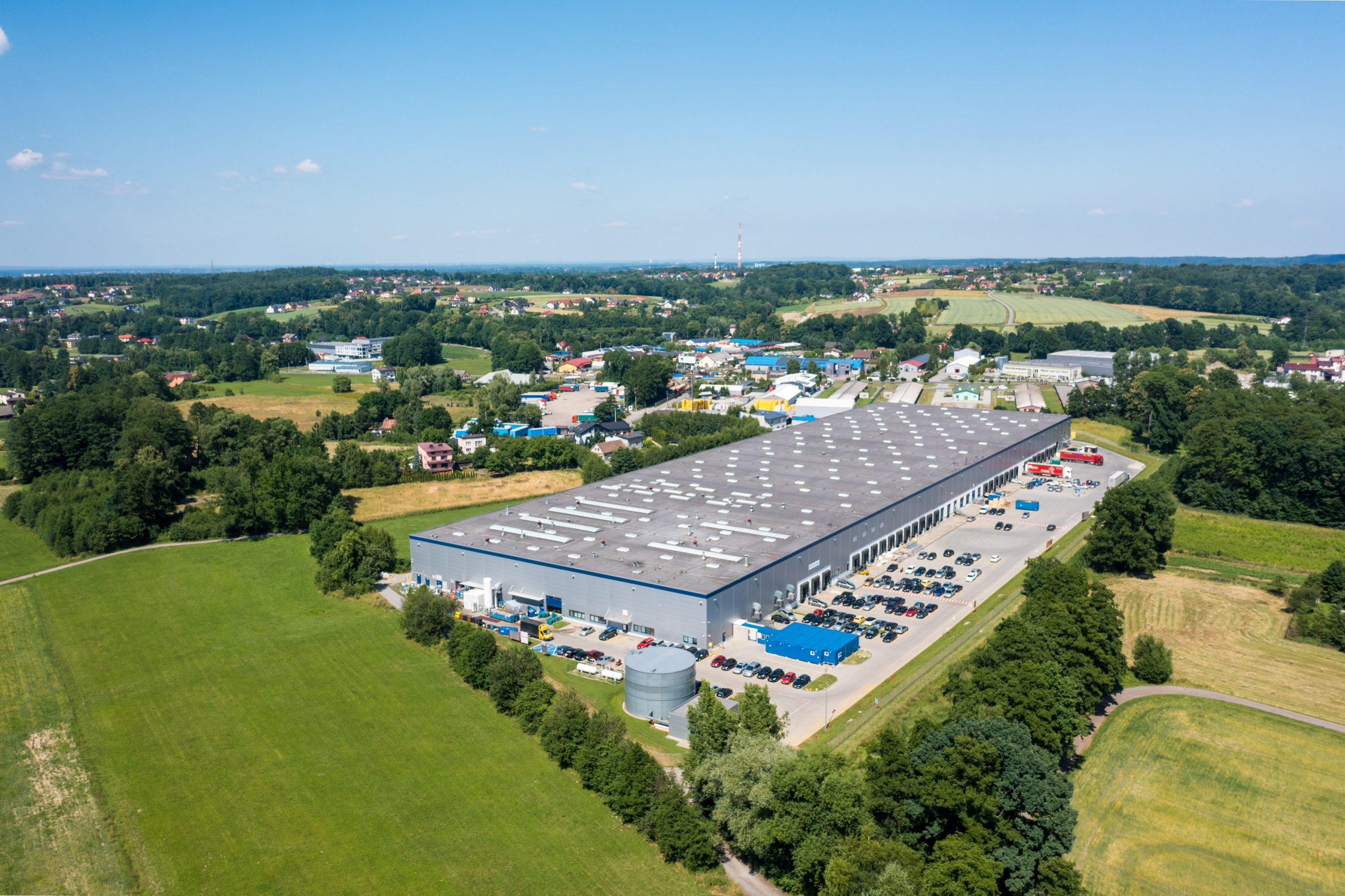 Łączna powierzchnia:
24536 m2
Gęstość obciążenia ogniowego:
> 4000 MJ
BREEAM certification:
q4 2022
powierzchnia magazynowa
23 431 m2
powierzchnia biurowa
1 105 m2
Opis dodatkowy
REINO IO Bielsko-Biała is a class A logistics facility opened in 2015, located in the northern part of Bielsko-Biała, in the southern part of the Silesian province, at the foot of the Silesian Beskids and the Czech border. REINO IO Logistics Park Bielsko-Biała II is located at 55 Dumki Street in the north-western district of Uchylany, the most industrialized part of the city, near the S1 expressway.
The park is located in close proximity to the numerous factories and companies active in the automotive industryy, the tradition dates back to the 1960s and is currently undergoing transformation towards the production of components for electric cars, which translates into suppliers and subcontractors who will look for warehouse space in this area.
An additional advantage is the proximity of the Katowice and Krakow agglomerations in the context of convenient national communication. In recent years, the dynamic development of infrastructure in southern Poland has contributed to the tightening of cross-border cooperation (the Czech Republic and Slovakia) – this is another convenience for this location of the warehouse park.