O inwestycji
Park Sosnowiec is located on Innowacyjna street in the eastern part of Sosnowiec called Maczki Bor. The site is located along the S1 Expressway, a dual carriageway road that connects with the A4 motorway at the Myslowice Junction 12 km south of the site.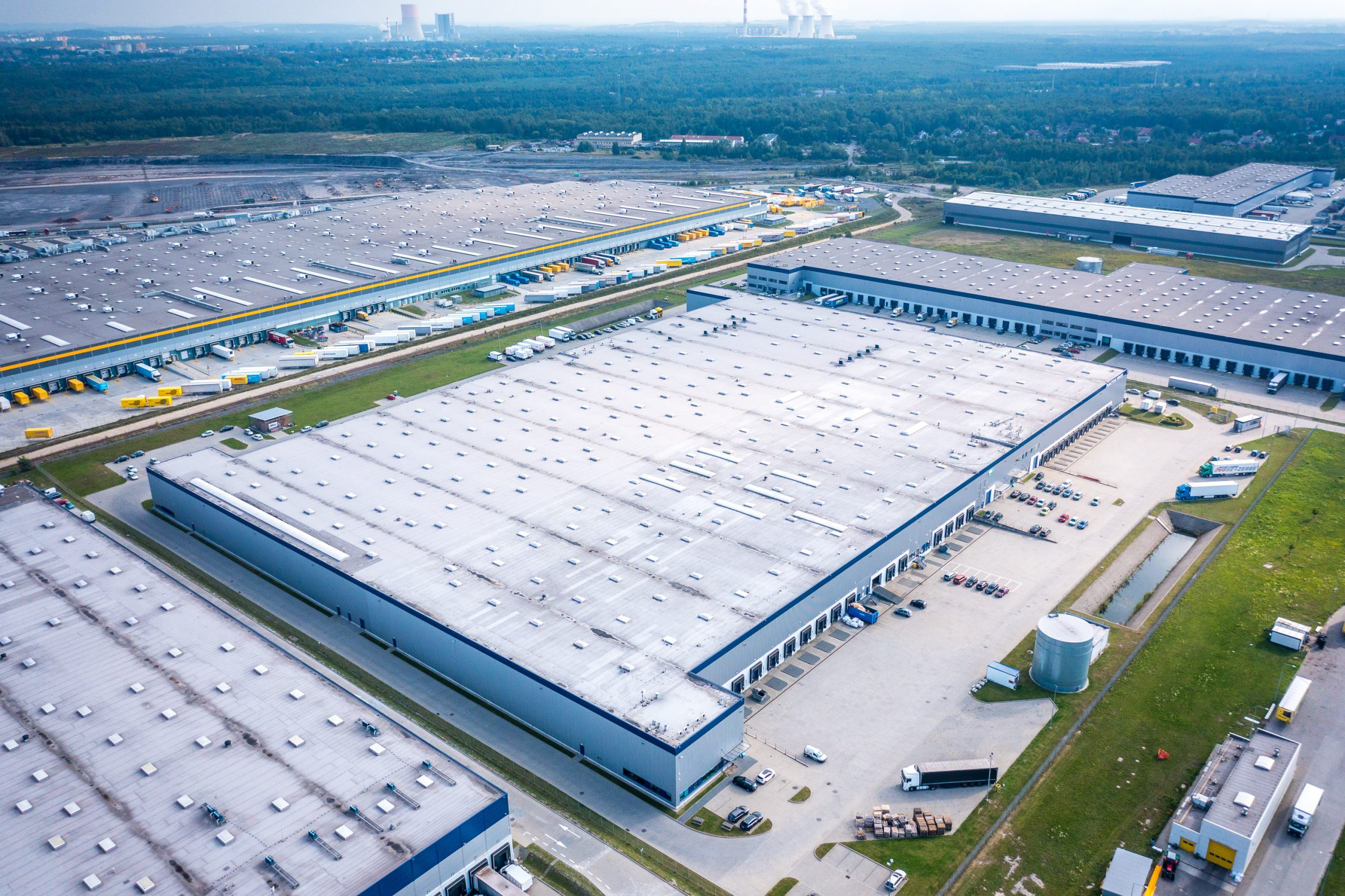 Adres:
ul. Innowacyjna 8, Sosnowiec
Łączna powierzchnia:
43 125 m2
Gęstość obciążenia ogniowego:
> 4000
BREEAM certification:
q4 2022
powierzchnia magazynowa
40 547 m2
powierzchnia biurowa
2 579 m2
Opis dodatkowy
The property benefits from numerous parking places for trucks and private vehicles on both sides of the site. The building has 55 loading docks, which are located on both sides of the building (north and south) and benefits from numerous access points, allowing for superb divisibility into different unit configurations.
The park has direct access to the S1, a modern dual carriageway express road that runs through Upper Silesia from Pyrzowice to Tychy. The S1 provides excellent drive times to 2 strategic points in Silesia: Katowice's International Airport in Pyrzowice (35 km) and the Myslowice Junction (17 km).
The S1 Connetcts further with the A4 motorway, Southern Poland's main toll road that runs from the Ukrainian Border to the German border via southern Poland's major cities of Rzeszow, Krakow, Katowice, Gliwice and Wroclaw.